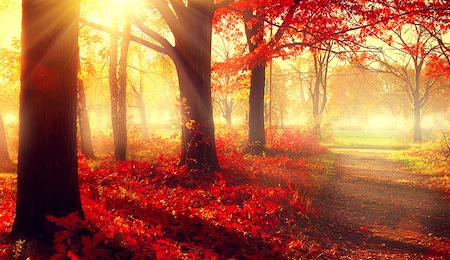 Honor your friends and loved ones with the gift of a tree. A beautiful tree benefits everyone for generations to come and helps us remember those who we have lost. A tree will carry the name of those memorialized by continuing to grow and adapt with every year that passes. With thoughts of peace, caring and comfort, a tree will be a living monument to your loved one.
Trees allow you to celebrate your loved one's life in a unique and spiritual way. The gift of a tree is enduring and symbolic, and is the perfect memorial gift. It will grow and blossom each year and become stronger over time. It gives the gift of life and helps heal both you personally and our planet as a whole. Many cities offer the opportunity to plant a tree in a public place. Memorial trees carry enduring gifts of beauty, life and hope. With every new planting, they honor a life and carry forward the names of those who have passed away.
To find out if you can plant a memorial tree, first call your city's Parks and Recreation Department. Many cities allow trees, plaques or even benches to be placed in remembrance of a loved one. Ask them if they offer a program that allows you to do this. Some cities have a certain time period where they accept tree memorials, so it's best to reach out to them as soon as you can. If you want to plant a tree at the cemetery where your loved one rests, you can reach out to them to see if they allow trees to be planted as memorials. If these options do not work, consider planting a tree on your own property. You can choose a memorial tree that fits best with both your yard and your loved one's memory. When you get your tree planted, you can also design a tree plaque to place on it.
You can also look into the options of planting in a national living memorial. The Forest Service has teamed up with state governments to build tree memorials for those who have passed away. Look for a city near you to find where there is a Living Memorial project. If your loved one was affected by cancer or an illness, reach out to the proper organization to find out if they plant gardens or trees to memorialize those who have passed. Another great way to find out if a tree planting is being organized near you is to call your state branch of the Forest Service. They may be organizing a planting in a local forest, where you can join.
Planting a tree is a wonderful remembrance that adds beauty to the landscape where you plant it. With each year, it grows and develops into something strong and beautiful. It is symbolic of your loved one and is there for everyone to enjoy. Adding trees to our planet also benefits our environment and future generations.